2019 News
---
---
---
---
---
---
WINDY exhibits on the 36th Palma International Boat Show at Moll Vell – Port of Palma.
39 Camira, 31 Zonda and 27 Solano on display this time. These three open sportcruisers from WINDY are a perfect match for boating in the Mediterranean sea.
---
---
---
---
NEW WINDY DEALERSHIP ANNOUNCED FOR FINLAND AND ESTONIA
Scandinavian luxury boat manufacturer, Windy Scandinavia AB, has announced MP Yachts OY as a new dealer in Finland and Estonia.
Founded in 2012, based in Helsinki, MP Yachts OY specialize in the sale of luxury yachts for brokerage in Finland, Estonia and the Mediterranean. The company's owner Mika Papunen, has worked in the industry since 1989.
Mika Papunen comments, "I am a passionate boater, and I have had the good fortune to work with boats for almost thirty years. I have experience in many boat brands and Windy has always impressed me with its elegance, top quality and unmatched driving qualities. Windy is a fantastic boat brand and it is a great honor to be representing the brand in Finland and Estonia going forward."
WINDY CEO, Mr. Knut Heiberg-Andersen, adds, "Mika has thorough knowledge of WINDY since many years and he has been attracted to the unmatched Scandinavian qualities of our brand.
With the current range and new models in the pipeline, we are confident that this partnership will be a great success.
Both culturally and geographically we are close to each other and we have every intention of taking advantage of the opportunities this offers as we move forward."
MP Yachts OY will start promoting WINDY in several boat shows around Europe during 2019. WINDY wishes MP Yachts OY the best of luck and a very welcome onboard.
For more information about WINDY and MP Yachts OY, please visit: www.windyboats.com and www.mpyachts.fi
---
---
---
ANNIVERSARY BOOT DÜSSELDORF SETS NEW RECORDS
BOOT 2019 set a new record, with almost 2,000 exhibitors from 73 countries and displays covering 220,000 m² of stand space. Nearly 250,000 water sports fans (boot 2018: 247,000 visitors) came to Düsseldorf from over 100 countries: clear confirmation of the position BOOT holds as the leading event anywhere in the world.
 
WINDY would like to thank all visitors and colleagues that helped out making this exhibition a huge success.
We hope to see you again shortly during the comings boat exhibitions during 2019 and/or at BOOT 2020.
---
---
---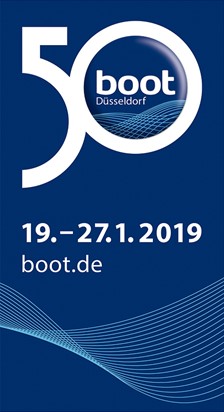 Discover the world's greatest indoor boat & watersports show together with WINDY.
We welcome all WINDY clients and boat enthusiasts to our stand E20 in hall 5.
We will exhibit the following models; 46 Chinook, 39 Camira, 31 Zonda, the brand new 29 Coho GT and 27 Solano (Nominated European Powerboat of the year and 2018 Motor Boat Awards finalists). Contact your local WINDY dealer for personal meetings on our exclusive stand.
Hope to see you soon!
Team WINDY
---
WINDY DOWNLOADS
See the Windy Boats Catalogues online
Specifications
2019 Boat show calendar
| | | |
| --- | --- | --- |
| JAN | 19 - 27 | Boot 2019 Düsseldorf, Germany |
| FEB | 02 - 10 | Gothenburg Boat Show, Sweden |
|   | 22 - 24 | Fredericia Boat Show, Denmark |
|   | 28 - 03 Mar | Fredericia Boat Show, Denmark |
| MAR | 01 - 10 | Allt för sjön. Stockholm, Sweden |
| APR | 27 - 01 May | Palma International Boat Show, Spain |
| SEP | 05 - 08 | Båter i Sjøen, Oslo, Norway  |
|   | 10 - 15 | Festival de la Plaisance de Cannes, France |
|   | 13 - 22 | PSP Southampton Boat Show, England |
|   | 21 - 29 | Interboot. Friedrichshafen, Germany |
|   | 25 - 28 | Monaco Yacht Show, Monaco |
| OCT | 09 - 13 | Barcelona International Boat Show, Spain |