2018 News
CARL FORNANDER, COO of Windy Scandinavia AB moves back
to Gothenburg and sets up a new WINDY Dealership on the
West Coast of Sweden.

Carl Fornander joined WINDY SCANDINAVIA AB early 2015. As COO, and with burning passion for WINDY, Carl has made significant changes to our operation in Västervik and established a better platform for further growth. With "Family First", we fully understand that Carl and Emma Fornander must balance their
professional lives; both in high position and raising children at home. Carl Fornander, COO of WINDY SCANDINAVIA AB has offered his resignation and will return
to his home city, Gothenburg during the month of May 2018. At the same time, we are very enthused over the new WINDY Dealership Agreement for the
West Coast of Sweden. Carl Fornander and his partner, Peter Lind (Ringens Varv AB) have established WEST COAST MARINE CENTER AB and entered a partnership agreement to market , sell and service WINDY in their part of Sweden....
Download the full Press Release. 
---
---
BOOT 2018 in Düsseldorf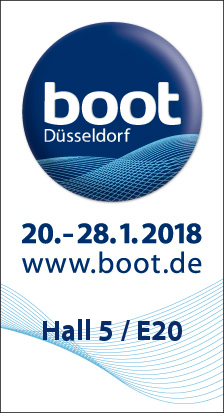 Discover the world's greatest indoor boat & watersports show together with WINDY.
We welcome all WINDY clients and boat enthusiasts to our stand E20 in hall 5.
We will exhibit the following models; 46 Chinook, 39 Camira, 31 Zonda and brand new 27 Solano (Nominated European Powerboat of the year and 2018 Motor Boat Awards finalists).
Contact your local WINDY dealer for personal meetings on our exclusive stand.
Hope to see you soon!
Team WINDY
---
WINDY DOWNLOADS
See the Windy Boats Catalogues online
Specifications
2018 Boat show calendar
| | | |
| --- | --- | --- |
| JANUARY | 20 - 28 | Boot 2018 Düsselforf, Germany |
| MARCH | 02 - 11 | Allt för sjön. Stockholm, Sweden |
| APRIL | 27 - 01 May | Palma International Boat Show |
| SEPTEMBER | 07 - 10 | Båter i Sjøen, Oslo |
|   | 11 - 16 | Festival de la Plaisance de Cannes, France |
|   | 14 - 23 | PSP Southampton Boat Show, England |
|   | 22 - 30 | Interboot. Friedrichshafen, Germany |
|   | 26 - 29 | Monaco Yacht Show, Monaco |
| OCTOBER | 10 - 14 | Barcelona International Boat Show, Spain |