WINDY was established in 1966 by Hugo Vold. His father was a fisherman, and his family had many anxious moments awaiting his return as storms raged in the Skagerrak. All his father's boats were called 'Vindy', and he brought every one of them safely back to port. Vold shared his father's love of, and deep respect for, the sea, and called his company 'Windy' in honour of his father's sturdy fishing vessels. 57 years on, Windy Boats is proud to live according to Vold's legacy, and to build production and custom boats which are acknowledged throughout the world as second to none.
WINDY Sports Line SR38
The all new SR38 will be the third model in our new SR Sports Boat Line and represents the sixth new WINDY model introduced in just the past three years. The New Sports Line, where we will add further models in the coming years, compliments our already running Classic Sports Cruiser Line and WINDY SR Yacht Tender Line. We are confident that the new SR Sports Boats will appeal to a new generation of Windy Boaters.
The cockpit of the Windy SR38 has been designed with both the helmsman and the passengers in mind. The legendary Windy ergonomics have been preserved and further refined at the helm station whilst the large sliding side doors of fer unparalleled protection against the elements when need to be both for the driver and the guests.
VERSATILE EXTERIOR
The exterior design of the Windy SR38 reflects its purpose as a go anywhere fast and safe multipurpose family sports boat with emphasis on the practical aspects of boating. positioned in-between the Classic Windy Sports Cruisers and the now legendary SR Yacht Tenders.
The design of the new Windy SR38 is based on Windy's traditional values and DNA of no-nonsense high quality performance boats with a purposeful arrangement, clever details with efficient and seaworthy hulls. It is a brand new design, yet it embodies all the core values which Windy stands for
ESPEN ØINO
World-renowned designer
Founded his technical and design office specializing in yacht design, naval architecture and engineering related disciplines in Monaco.
This Norwegian-born designer linked his destiny with the yachting industry very early on in life: he drew his first boat at the age of two and has been obsessed with boat design ever since.
The company, Espen Øino International, has left a significant imprint on the new build market and is today considered one of the world's leading design studios for bespoke motor yachts
UNPARALLELED FLEXIBILITY
In the open position the doors disappear creating the feeling of a very open boat. This feeling is further enhanced when the sliding roof is open. In addition, stand-up paddle boards, fliteboards, fishing rods and bicycles can be arranged on the roof racks just like on your SUV car underlining the versatile nature of the design of SR38.
INVITING AND ADAPTABLE INTERIOR
The deep seating sofa allows for relaxing after a hot day in the sun. 
INTERIOR MAIN FEATURES
A totally new defining range style.
Spec as sofa option or fixed berth option.
High quality, considered detailing throughout.
Colour accents from exterior carry into the interior.
The dynamic geometry breaks away from the expected.
Variety of interior finish options, from high contrast to relaxing options.
Furniture equipped with hanging rail and drawers tailored with fitted drawer liners.
Effect of floating seating opens up additional storage space underneath.
Feature lighting throughout.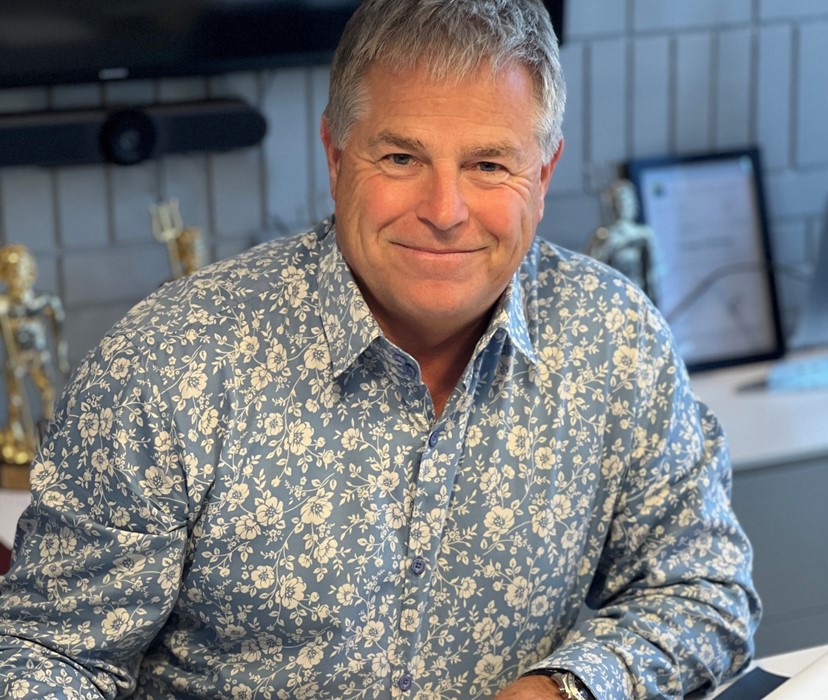 MARK TUCKER
Creative Director Design Unlimited
Design Unlimited was founded in 2000 and has become a renowned design studio for innovation and creativity. The studio is headed by Mark Tucker who has over 35 years' experience in yacht interior design and now fronts a team of 15 exceptionally talented designers.
The studio has an extensive, varied portfolio in both custom superyachts and production yachts, with the Design Unlimited name now associated with some of the leading international brands.
Design Unlimited is working with Windy Scandinavia on all the new model Windy interiors.
CONFIGURATIONS AND ENGINE ALTERNATIVES
Twin Volvo Penta D6-440 DPI

Max Speed @ M.O.C: +/- 43-44 Knots
Weight: 8.900 KG (+/- 19.600 Lbs)

Twin Yamaha 450 XTO

Max Speed @ M.O.C: +/- 47-48 Knots
Weight: 8.300 KG (+/- 18.300 Lbs)

Twin Mercury V10 400

Max Speed @ M.O.C: +/- 45-46 Knots
Weight: 8.000 KG (+/- 17.600 Lbs)

Length

Inboards: 12.19 m (40')
Outboards: 12.85 m (42') 

Fuel capacity

Inboards: 850 L Diesel (+/- 225 US Gallons)
Outboards: 1.100 L Petrol (+/- 290 US Gallons)
Specifications
Length overall:

12.85 m (42')

Height:

4.14 m (13' 7")

Weight:

8.000, 8.300 or 8.900 kg depending on configuration

Fuel capacity:

850 L (Inboard diesel) or 1100 L (Outboard Petrol)

Fresh water capacity:

200 L

CE Classification:

Cat B 12
Naval Architect
Espen Øino International
Exterior design and styling
Espen Øino International
Interior Design
Design Unlimited & WINDY Design
Engineering
WINDY Design & Engineering team