Windy - Spirit of Scandinavia
2024 Motor Boat Awards
The WINDY 34 Alizé is nominated as finalist at the 2024 Motor Boat Awards in the category of Superboats after MOTORBOAT & YACHTING's thorough seatrial with WINDY Dealer Saltwater Solutions in Poole, England.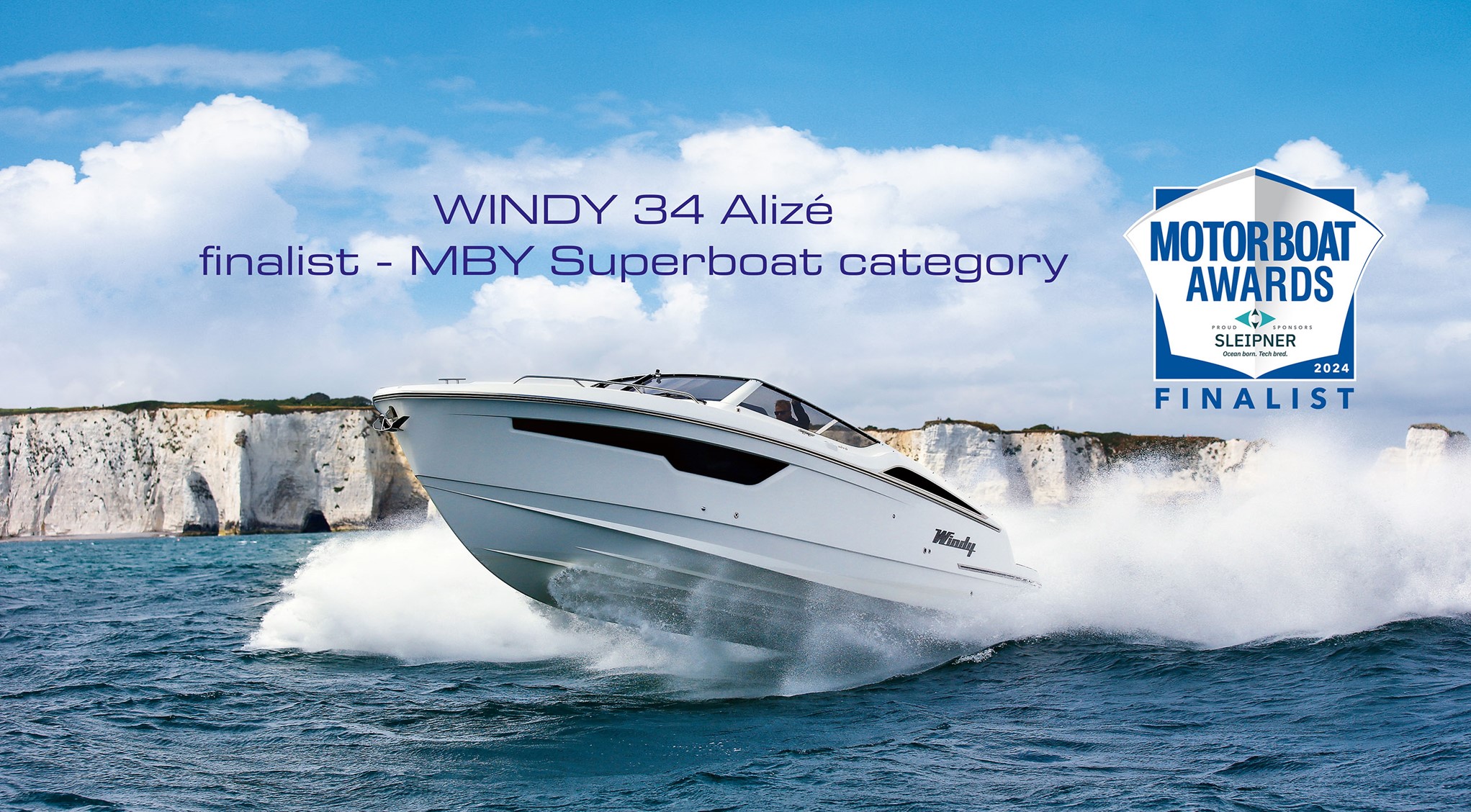 W29 HURACÁN
World premiere BOOT 2024
We are very pleased to announce our continued collaboration together with Espen Øino International with the exciting all new WINDY 29 HURACÁN.

First for quality
When Windy Boats was established in 1966, our first sports boats set new standards for performance and craftsmanship. 57 years on, we are still driven by our passion to be the best.  All Windy Boats bear the hallmark of quality without compromise, drawing on over five decades of boatbuilding excellence and centuries of Scandinavian seafaring heritage. Put simply, we build better boats because we're Windy. It's in our DNA.

Second to none
Windy builds boats like no other shipyard in the world. Classic speed boats that are both beautiful to behold and a joy to drive. Technically advanced sports cruisers that deliver class-leading performance and fuel economy. Safe, confidence inspiring offshore cruisers that put families at ease. Windy build awe-inspiring custom supertenders that not only look sensational but can be relied upon to perform.